What sets our Philosophy apart
Created from Real World Leadership Experience
Based on years of personal leadership experience as well as interviews with and observations of exceptionally successful leaders, MindSet offers proven techniques that have shown a powerful ability to engender and protect healthy and vibrant work cultures –as highlighted by our flagship customer, QLI.
A Coherent and Complete Curriculum
MindSet has a clear and organized focus: to help clients acquire the MindSets necessary to better (a) attract, build, and retain a dynamic and successful staff, and (b) build and maintain a healthier workplace culture. The curriculum draws from a combination of real-world leadership experience and a blend from organizational, social, counseling, and cognitive psychology.
Applied and Functional Skills
MindSet rejects the hazy bromides that typify so many consultation services and leadership training programs; instead, MindSet teaches attendees real-world tested, roll up your sleeves, applied and functional skill sets and understandings that will enable clients to better impact the culture in which they operate.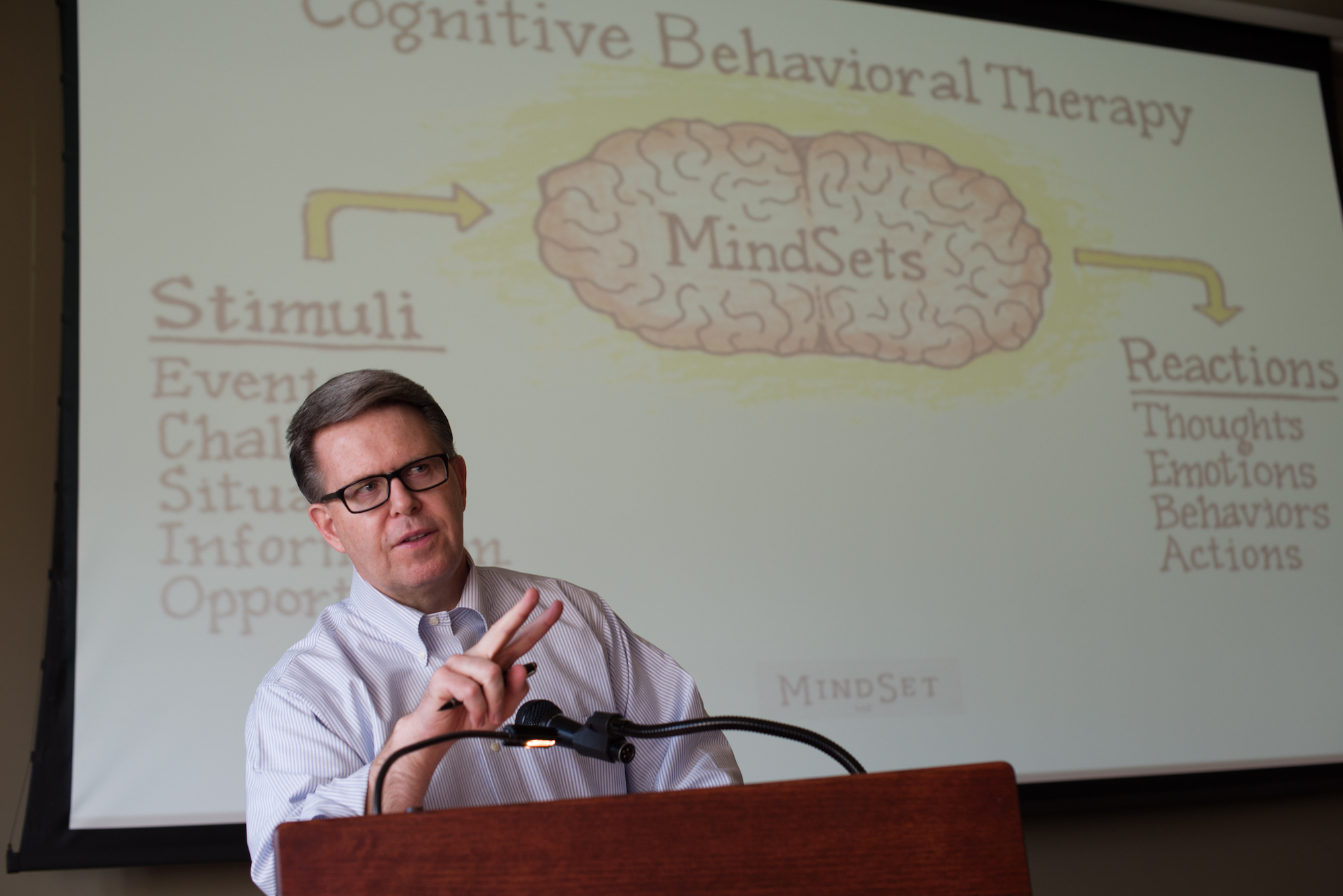 Why our Trainings are different:
Credible Presentation
All MindSet Clinic presenters have been personally instructed by MindSet creator, Dr. Kim Hoogeveen, and possess a mastery of the material that allows them to lead in-depth discussions, spontaneously respond to client questions and comments, and engage attendees throughout the Clinic. Dr. Hoogeveen personally conducts many Clinics and coordinates all MindSet Consultation and Coaching services.
Mentoring Skills
MindSet presents many concepts in a detailed and distinct manner so that clients can use both the material and the MindSet instructional approach to improve their ability to mentor future leaders within their purview.
Small Group Instruction
Mindset Training Clinics are often limited to 20 attendees (although in specific instances a MindSet client may elect to have a greater number of their leadership staff attend), allowing for customized presentations, personal interaction between attendees and MindSet instructors, and spontaneity. Clinics are fast-paced and intensive. Important concepts and skill sets are presented via engaging lectures, stories, and demonstrations using MindSet presenters.
The Content
Created from Real World Leadership Experience
MindSet materials are proprietary and created from Dr. Hoogeveen's training as a psychologist and his 20 years as a CEO.  Given our intent to limit the number of clients we work with, our customers that use our Consultation & Training services will derive a distinct competitive advantage.
Focused on Results and Lasting Impacts
MindSet's emphasis on applied and functional skill development helps to assure lasting impact within an organization. In addition, for those clients desiring to do so, MindSet can provide intensive, additional training for carefully selected staff members within a company that will result in those individuals becoming Certified MindSet Trainers. Such internal staff members can then use the MindSet approach and all MindSet materials to ensure that the power of MindSet stays fresh within the company, with MindSet personnel remaining involved to provide periodic support to the Certified MindSet Trainer(s) or to consult on particularly challenging issues facing senior management.
High Quality Materials
Attendees will receive extensive and user-friendly materials that will help them to more easily grasp and implement chosen MindSets within their organizations. The materials include illustrations done by a talented commercial artist who was engaged by MindSet to enliven the MindSet manual.
Ready to see these Differences in action?