Our Story
MindSet is a massive collection of leadership insights, tools, and techniques all created or assembled by MindSet founder, Dr. Kim Hoogeveen. Based on MindSet's Seven Principles of Leadership®, this is the approach to leadership that resulted in QLI being recognized five-times as the #1 Best Place to Work in Omaha . . . and by a substantial margin.
Drawing from 235+ MindSets, this intellectual capital is used to offer first-rate leadership training programs (like Propel and our Leadership Series), including customized training for MindSet clients. MindSet also developed a Culture Survey for in-depth organizational assessment, and we offer consultation services for a wide range of organizational development initiatives.
Bottom line: MindSet is the ideal partner for companies that want to focus on the creation and protection of a culture that is strong enough to attract, build, motivate, and retain great talent.
How does Better Culture lead to Better Business?
The health and vitality of your work culture impacts your bottom line, and the dots are not all that hard to connect. A strong culture serves to attract and retain quality staff. High quality employees produce and deliver high quality products and services, turning your customers into raving fans. Those raving fans ensure that your company is recognized as a center of excellence, giving your company strong pricing power and ongoing opportunities for growth.
What does this look like in practice? Taking QLI as an example, a culture powered by MindSet leadership was able to:
Reduce staff turnover to 1/4th of the industry average, lowering recruiting and training expenses
Produce record-setting customer satisfaction ratings, as well as frequently create raving fans who enhanced our marketing efforts and effectiveness
Create significant savings in worker's compensation and other employee related expenses
Build a center of excellence recognized nationally in its industry
The MindSet Team
We pride ourselves on our proprietary training materials, however it wouldn't succeed without amazing talents and teachers like these to deliver it.
Brett Hoogeveen
Brett Hoogeveen, MindSet co-owner, is a leadership coach, consultant, trainer, and speaker. Brett has a technical background in engineering and leadership experience in healthcare, marketing, and insurance. Brett works to help organizations and leaders better attract, build, motivate, and retain great employees.
Blake Hoogeveen
Blake Hoogeveen is a Co-Owner of MindSet. He has experience working at a Fortune 500 company, mid-size company, and start-up. He holds degrees in Actuarial Science and Finance from Drake University, and he's involved in all aspects of the MindSet business. Blake was recently selected to take part in Leadership Omaha.
Kim Hoogeveen, Ph.D.
Dr. Hoogeveen is a leading authority in the leadership and culture space. He founded a company recognized as one of the Best Places to Work in the nation. With his unusual background as 20+ year of CEO experience, psychologist, and even a labor mediator and arbitrator, Dr. H now offers his expertise to clients around the world.
Shonna Dorsey
Shonna is an experienced tech talent developer who has launched, ran and sold a business in this space. In Greater Omaha and beyond, she is highly involved as a volunteer and member of multiple nonprofit boards and was appointed by Governor Ricketts to the Nebraska Information Technology Council as a Commissioner.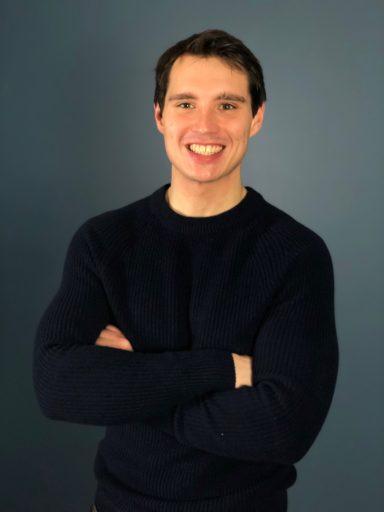 Andrew Prystai
After earning his MBA from Creighton University, Andrew helped launch a technology startup company as one of its co-founders. Andrew uses his business and startup background to assist with our marketing and content creation efforts. In the community, he is involved as incoming chair for the Chamber's Young Professionals Council.
Want to see our Work in Action?